Current Topics
Romedis improves lives of people with prosthetic legs
The Romedis GmbH – with its Symphonie Aqua System -- has made a revolutionary advancement in fitting accuracy of prosthetic sockets. The company in Neubeuern (Germany) has developed a worldwide unique innovation that is both practically oriented and forward-looking: hydrostatic plaster impressions and the Symphonie Aqua System. Three patients tell their stories and how Romedis supported them.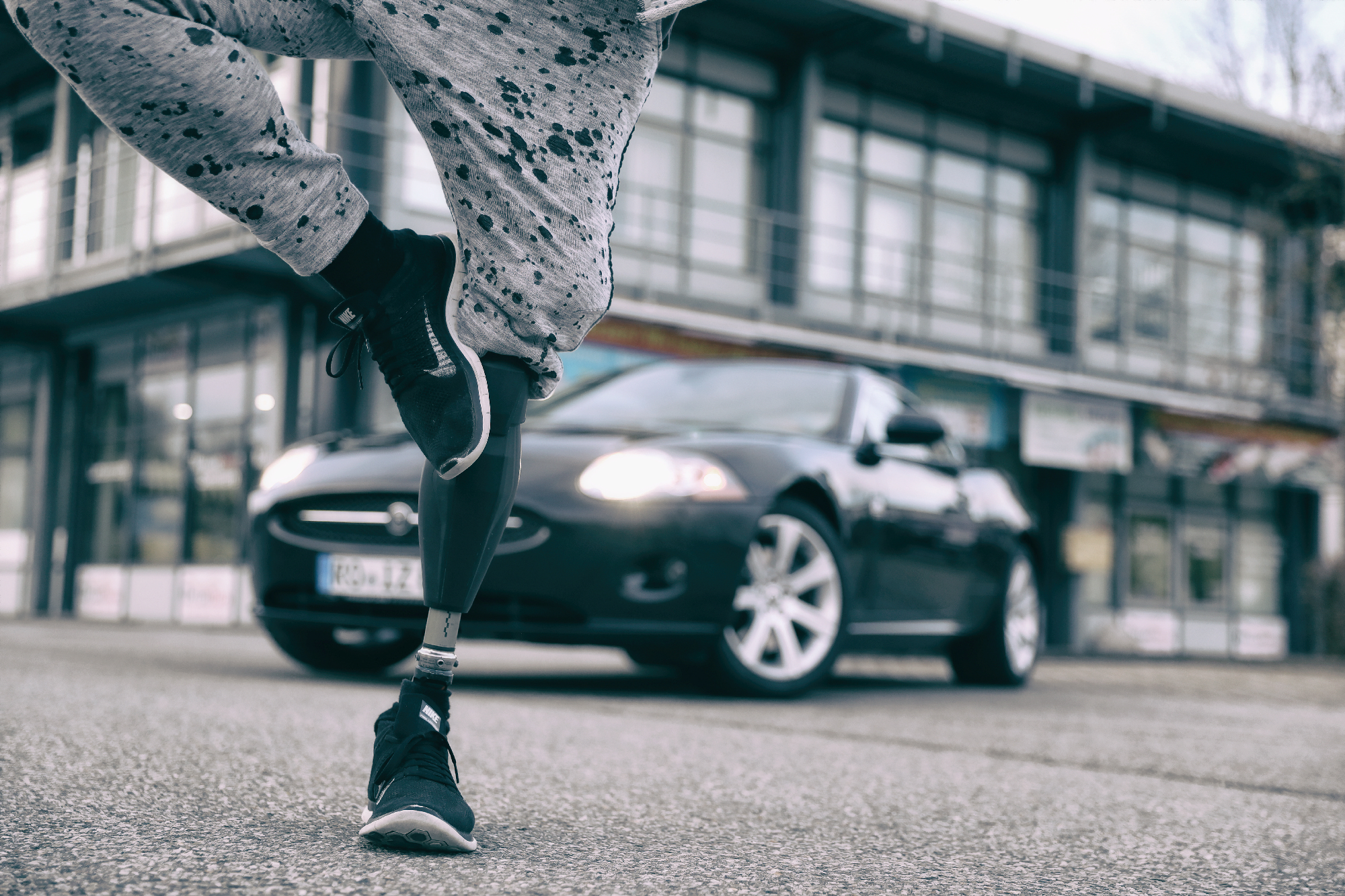 Ivo, the Powerhouse "My Mind and Body are Again in Balance"
Ivo, 40 years old, lost his left lower leg in an automobile accident in 2005. He has been a satisfied Romedis customer for the last five years and can once again pursue his passion for fitness with his new prosthesis. "I've tried to live my life according to the motto whatever it takes and – thanks to Romedis – this is again possible. Using the old prosthetic socket left me constantly in pain; the Romedis socket fit right away."
"Since then, my mind and body are again in balance. I have a better awareness of my body and am now very happy to go through life without limitations." Ivo's next dream is a parachute jump and surfing the Eisbach in Munich.
Etienne, a future organic farmer from France, loves his prostheses: "And why shouldn't I?" he asks.
"I'm proud of my prosthesis and that's why I show it self-confidently. And why shouldn't I? It allows me to once again enjoy my life without complaint," says the partial Frenchman, who lost his leg due to bone cancer. He also was able to find the courage to face life, thanks to the innovative perfectly fitting prosthetic socket by Romedis. A passionate kickboxer, he wants to start an organic farm in France and to provide for himself. "I am profoundly grateful to Mr and Mrs Radspieler that I can again lead my life so positively. I am very happy."
Sports enthusiast, Harald: "Thanks to the primary care of the Romedis company, I could find my way back to life."
Harald was only 21 years old when he lost his lower leg in a blameless motorcycle accident. Following this stroke of fate, he received a prosthetic socket with the Romedis Symphonie Aqua System. To this day, he is completely satisfied. "In the past, I was a passionate football player. After the accident I thought that I could never do sports again. However, thanks to the perfectly fitting prosthetic socket, I can again go mountain biking and snowboarding – and move through life without limitations."